David Walrod
Mr. Walrod is an independent investor and entrepreneur with a focus on high growth companies in technology, healthcare and financial services. Previously, Mr. Walrod was a general partner at Oak Investment Partners where he led and managed equity investments including NextG Networks (CCI), Presidio Networked Solutions, Zayo (ZAYO), Wavestream (GILT) and CoreTek (NT).
Mr. Walrod has also worked with Vodafone Ventures, Bridgescale Partners and McKinsey & Company. Currently, Mr. Walrod sits on the boards of Pier 88, SCRx, Gener8, Lumasense Technologies, TrustID and Violin Memory. He also has significant experience internationally, having worked in China, Indonesia, Brazil, and Vietnam. Mr. Walrod received his B.A. in physics from the University of California at Berkeley and earned a Ph.D. in physics at the Massachusetts Institute of Technology. He also worked as a postdoctoral fellow at the MIT Research Lab of Electronics and completed a J.D. at the Harvard Law School.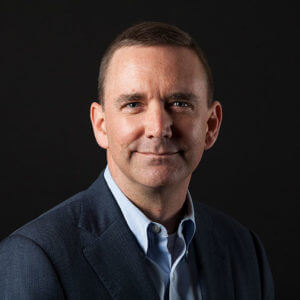 G. Douglas Edwards
Mr. Edwards is President of the Edwin M. Jones Oil Co. of San Antonio, TX, a family owned enterprise that was founded in 1921. The company has extensive real estate and oil and gas holdings in South Central Texas.
He was previously the CEO of Morgan Keegan and Co., a division of Regions Financial Corp., where he served as a member of the Executive Council. Edwards currently serves as director of Microban International Corp., BBH Capital Partners Fund IV, The SIFMA Foundation for Investor Education, the Baptist Memorial Healthcare Foundation, and is the Regional Chairman of Teach for America and sits on the Board of Pier 88. A graduate of the University of Memphis and a member of the University's Board of Visitors, he was awarded the University's Distinguished Alumni Award in 2008.
W. Reid Sanders
Mr. Sanders is the co-founder and former executive vice president of Southeastern Asset Management and the former president of the Longleaf Partners Mutual Funds – 1975-2000. Mr. Sanders is a private investor and is the president of Sanders Investment Company and Sanders Properties. He is a director of MAA Apartment Communities, Two Harbors Investment Company, and Independent Bank. He serves on the investment committee board of Cypress Realty, the board of Pier 88 Investment Partners, and the advisory board of SSM Venture Partners. Mr. Sanders is the former chairman of Two Rivers Capital Management, and his former directorships include Pioneer Investment Management Group, Harbor Global Company LTD, PioGlobal Asset Management, and TBA Entertainment Corp. Mr. Sanders is a trustee of Rhodes College, the Hugo Dixon Foundation and the Dixon Gallery and Gardens, as well as serving as president of the Dixon Endowment. He currently serves as a trustee of The Hutchison School and the Tennessee Shakespeare Company. He is a former trustee of the Jefferson Scholars Foundation at the University of Virginia and past president of the Virginia Alumnae Association, and is a past trustee of the Campbell Clinic Foundation, the Children's Museum, Youth Services/Bridges, and the Memphis Zoological Society. Mr. Sanders received his BA degree in Economics from the University of Virginia in 1971.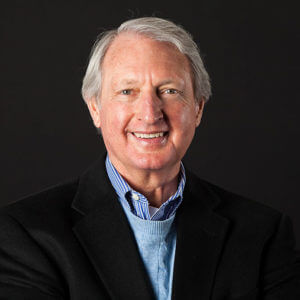 Rick White
Mr. White is co-founder and Chief Marketing Officer (CMO) of Primary Data. He is responsible for planning and implementing Primary Data's corporate and marketing strategies. Mr. White brings years of entrepreneurial experience to the company.
Most recently, he co-founded Fusion-io, Inc. where he served as CEO until 2008, followed by CMO until May 2013, and board member until July 2013. During his tenure, Fusion-io quickly established itself as a leader, winning several key industry awards, and in June of 2011 went public, quickly reaching a market cap of over $3 billion. Mr. White has founded several successful technology companies that have sold for hundreds of millions of dollars, including Phobos Corporation, a provider of Internet traffic management solutions that was acquired by SonicWall (Dell) for $319 million, and Forum Systems, an industry leader in data center solutions and cloud gateway technology. Mr. White has been recognized as Ernst & Young's Entrepreneur of the Year, Morgan Stanley's Master Entrepreneur awards recipient, and AIGA's Top-50 Brand.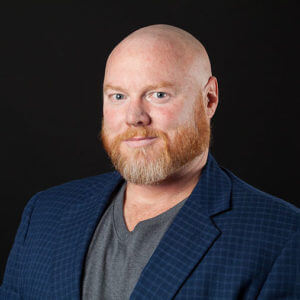 Marco Vanderlaan
Mr. Vanderlaan is a certified Public Accountant and the Chief Financial Officer of The Doctors Company, the largest physician-owned medical professional liability insurer in the United States. Prior to joining The Doctors Company in 2001, Mr. Vanderlaan was Vice President of Finance for a real estate technology company and a Senior Manager with Deloitte, where he served insurance, investment, and technology companies. Mr. Vanderlaan holds a Bachelor of Arts degree in Business Economics from the University of California, Santa Barbara.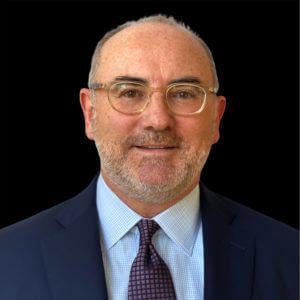 T.C. Wilson
T.C. Wilson joined The Doctors Company (TDC) as its first Chief Investment Officer effective October 1st, 2017. Mr. Wilson is responsible for the development, management, and oversight of the company's strategic investment program, and ensures that overall investment and growth objectives are met in support of TDC's underwriting profile and operating results. On a day-to-day basis, Mr. Wilson will be responsible for the overseeing TDC's $4.3 billion investment portfolio with the goal of preserving and growing surplus from its current value of $2.1 billion.
Prior to joining TDC, he served as Head of Institutional Consulting for The Optimal Service Group (OSG), an investment consultant that specializes in investment advice to the medical malpractice industry. Mr. Wilson has over 25 years of investment and consulting experience. He is a graduate of Hampden-Sydney College where he graduated Summa Cum Laude, earned Phi Beta Kappa honors, and was an Academic All-American for his success on the gridiron.